Recent News .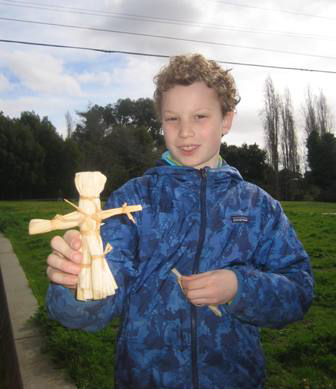 Peralta Hacienda Historical Park: Building Community
By Heidi Renee Mason
Taken from Bay Area For Sale
Park founder Claudia Albano explains, 'I don't want it to be one of those places, where you come to the park and it is people in costume showing you what it was like in 1870. I think that it's deeper than that. It's really about who that neighborhood was, is, and can be. It's about the experience of being a human being ourselves and of change.'
Peralta Hacienda Historical Park has sought to become a multicultural center that brings people from diverse communities together. Itzel Diaz, the park's Marketing Director, says, 'I love seeing people from different cultures and ethnicities hanging out at Peralta Hacienda Historical Park. There was a time in which a Palestinian mom and a Hispanic mom were talking to each other while their kids played soccer, I approached them to give them a flyer about our summer camp, and I realized that both of them spoke very little English. Even though English was not their first language, they were making every effort to have a conversation. This is an isolated example, but I feel it describes the potential parks have when it comes to building a community.' (continue...)
The Peralta House
By Ishmael Reed
Taken from the Huffington Post
Kit Carson is described as a mountain man, an explorer, a scout, a soldier, a transcontinental courier and a general.
He is the hero of movies like 1933's Fighting with Kit Carson, and in the 1950s TV series The Adventures of Kit Carson, but California historian Kevin Starr calls him 'bloodthirsty.'
I visited the Kit Carson museum in Taos, New Mexico. The exhibits expose him as a gun fetishist.
One of his many victims was Rose Berryessa's ancestor, 75-year-old José de los Reyes Berryessa. He was on the way to visiting his son who was jailed along with other Berryessa brothers, and Mexican General Mariano Guadalupe Vallejo. They were taken prisoner by a group of white settlers called the 'Bear Flaggers.' Described as men capable of brutality by historian James David Hart, they challenged Mexican rule by establishing the independent Republic of California. It lasted for about a month. (continue...)
Mien Gardens & Makeshift Fences
By Matthew Green
Taken from Edible East Bay
On an early-spring afternoon, Mey Yan Saechao is standing among tall, yellow-flowering mustard in her small garden plot at Oakland's Peralta Hacienda Historic Park.
The six-acre park is in the Fruitvale district, and Mey Yan's plot is behind its centerpiece, the Antonio Peralta House, built in Victorian Italianate style in 1870 on what little land remained to Antonio from his father's original 45,000-acre estate. That gargantuan tract, Rancho San Antonio, was granted to Sergeant Luis María Peralta in 1820 in recognition of his military service to the Spanish crown. The grant extended southeast from present-day Albany through northern San Leandro and encompassed every stream, redwood tree, live oak, and meadow from San Francisco Bay to the hills, including nearly all of what is now the cities of Oakland and Berkeley. (continue...)
Old Walls, No Barriers at Antonio Peralta House
By Ben Glickstein
Taken from Noticias De Anza
Friends of Peralta Hacienda Historical Park is knocking down walls. Preservationists can rest easy, however. The only barriers being bulldozed are the invisible ones keeping locals and passers-by from coming into historic houses. Friends, thanks in large part to an Anza Trail Challenge Cost Share Grant, has raised funds necessary to return from the brink of closure, continuing with its innovative adult education programs which turn this historic site into one of Oakland's most welcoming community spaces.
The Peralta House Museum's beautiful interiors are full of gold-rush furniture, dramatized audio and historical maps of the Bay Area. A framed image of Antonio Peralta, Alameda County's first non-native settler, sits alongside images of park neighbor Lee Armstrong, neighborhood activist Rita Torres, and community gardener Meui Chin Saelee. The museum's vision statement: Every Human Being Makes History. (continue...)
Peralta Hacienda Historical Park Holds Event Saturday with Author of Pio Pico Biography
By Kristin J Bender
Taken from The Oakland Tribune
Since the cash-strapped Peralta Hacienda Historical Park announced last summer that it was at risk of shutting down, its staff has been working to raise awareness about the historic Fruitvale venue that teaches children and adults the history that often doesn't make the history books.
Located in Oakland's largest Spanish-speaking neighborhood, there are lectures on Ohlone daily life, adobe- and tortilla-making lessons for children, and Laotian Mien community gardens. On Saturday, the center will expand its racial and cultural reach even further with a free lecture about Pio Pico, California's only black, Spanish and Native-American governor and the last (continue...)